Version 3.0.0 gives you new design on login and booking list, unnamed participants and new "Export to Excel"-function added to booking list.
Update information​
In this new version (3.0.0) of the WordPress plugin, we have added some new things.
Unnamed participants is now shown under the Bookings tab
Export to Excel (CSV) from the Bookings tab
Fix for on-demand courses, so they actually show up as on-demand
There has also been changes to the Login Page and Booking page designs, to fix certain layout problems when a default theme is applied.
Breaking design change!
This might break some custom designs if you have implemented any custom CSS to the login page and booking list page, so be sure to test this in a development environment first, before updating to the new version.
Changes Login form​
Example on how the Login Page form looked before this change (Swedish text):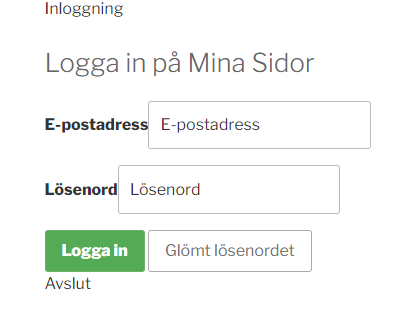 And this is how the new form looks:

.. and in mobile layout: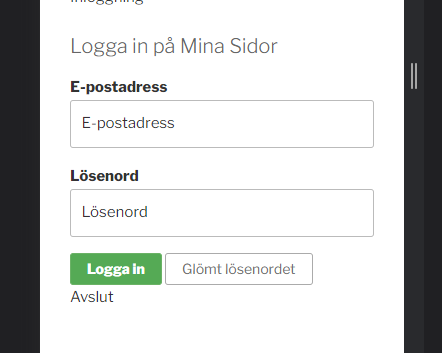 Changes Booking list​
And this is how the booking list used to look before the design overhaul: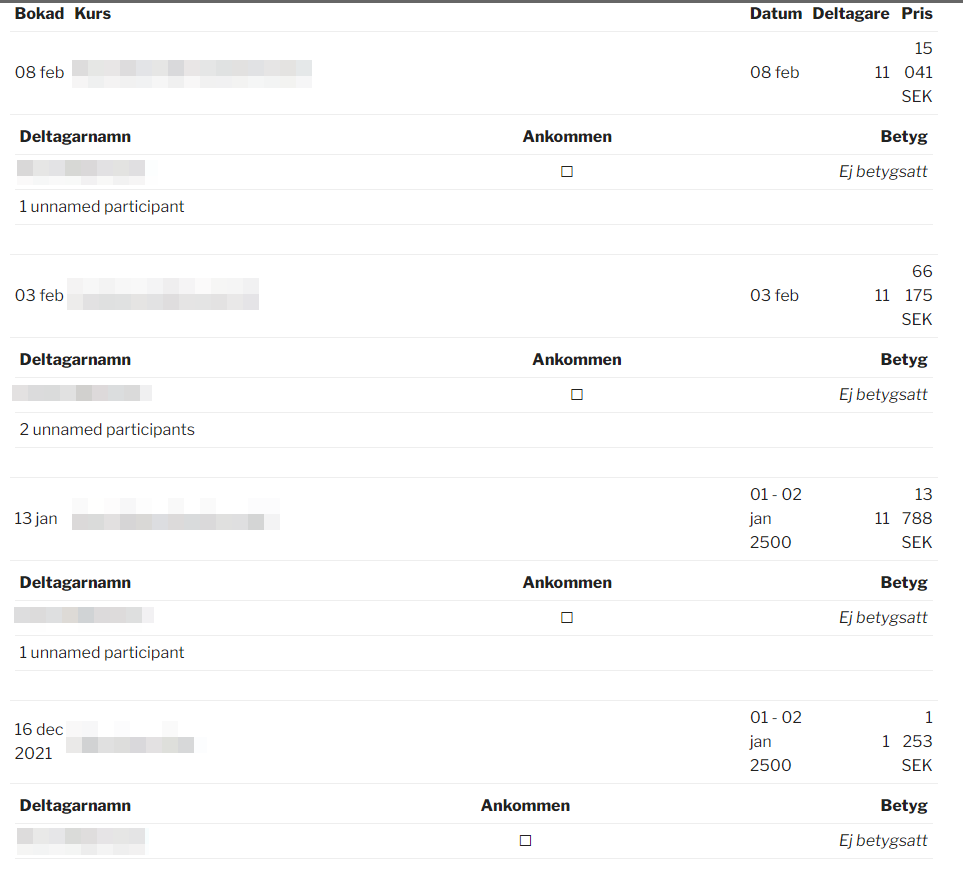 Which has been updated, to look like this: